Improve Your Digital Presence With The Leading Website
Design Company
When it comes to visual identity, trust no one but the experts. Going with an inexperienced company can waste your time and money, or even worse, lead to a poorly received project. Don't let this be the case for you! 
We're the leading website design company in Philippines and we work to provide you with world class services. Our team bring life to your business, and wake it up with modern, innovative ideas. 
When you work with us, you'll enjoy the following benefits: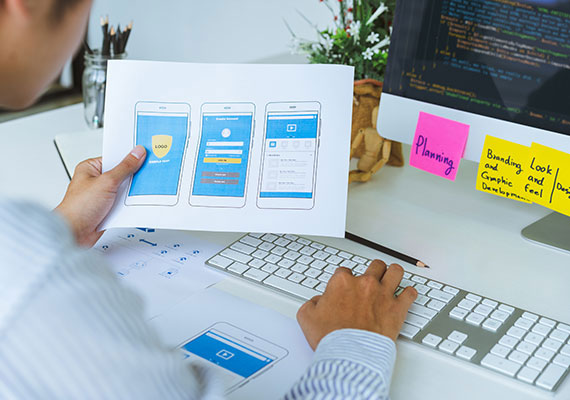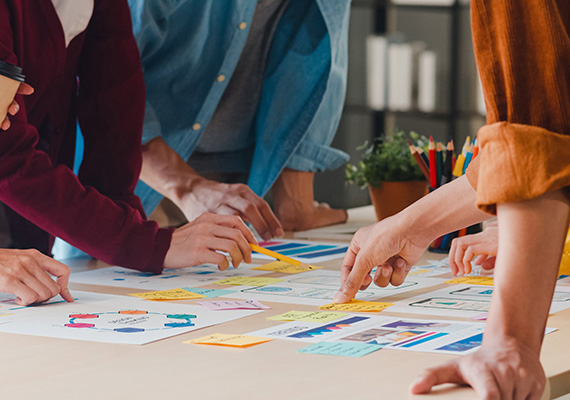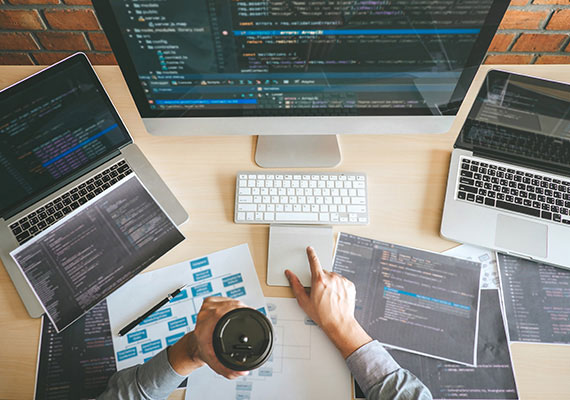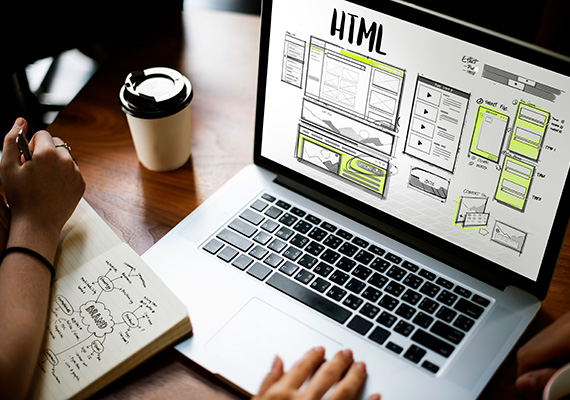 E-commerce Development Service
How about putting your name and brand as the face of your products on the Internet? Now, more than ever, you can make this dream a reality.   
We assist our clients in setting up a website that will provide them with an effective online presence making it easy for customers to search and locate their products. We provide complete e-commerce solutions with no stress. We provide fully developed and customized online stores that can be operated by you.   
Front-End Web Development Service
Can't wait to get your website up and running? One-time effort or a full-fledged website development project? Either way, our team of professionals will get the job done.   
Your website is the front door of your business which gives customers immediate access to your product offerings. It reaches out to a wide range of potential customers and assists them in making their selection process more manageable.   
When it comes to e-commerce, you need a reliable platform that is compatible with the latest technologies. That's when GoSEO takes charge of the development of your e-commerce website.   
Our expert web developers will put your online store on the right track of success through open source content management systems (CMS), integrated payment gateways, and shopping cart software.  
We create template websites.
When we say template websites, we don't mean a template from MS Word or any other software to make your website look alike. We have created a series of design themes that bring the unique point of your business to the front and help you stand apart from your competitors.   
Our design themes are highly responsive and mobile-optimized so that they will display perfectly on all devices and screen sizes.  
More importantly, our templates are SEO friendly. We put everything in front of an SEO expert to ensure that your website will get maximum traffic from search engines.  
We craft semi-custom websites.
Do you have an existing WordPress template site but not sure how to enhance it? Are you looking for an update to your existing website? We offer a comprehensive solution to make it work smoothly for your business.  
We offer customization services to make your website more user-friendly. Just give us the direction and idea of what you want to get, and we will design it according to your requirements. We craft a template around your idea so that it gives you the best user experience while navigating through the site.  
We create fully customized websites.
Specially designed websites are crafted for businesses who need an exclusive solution for their business needs. Our creative team designs individually customized website, which helps you maximize your return on investment (ROI) in digital marketing.  
Plus, we keep the design aspect of your website as an independent element. You can change the look and feel of the website according to your wish without affecting its structural elements.  
Can't seem to get the right mix of colours and layout for your site? How about trying new options and try something new? Don't be afraid to experiment with different design styles, layouts, and logotype. Our team will work with you to come up with a solution that will be unique and reflect your company's progress in the market.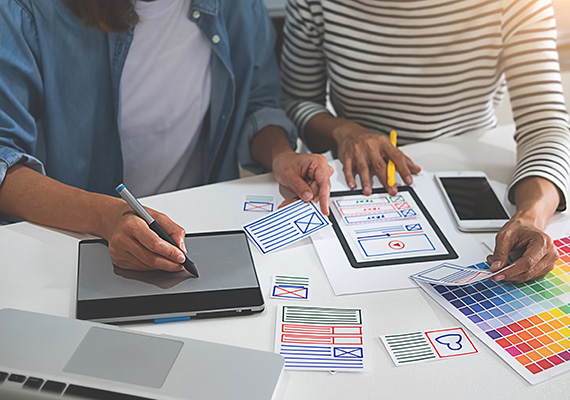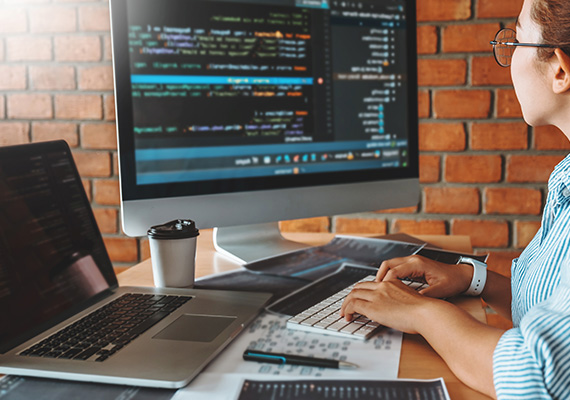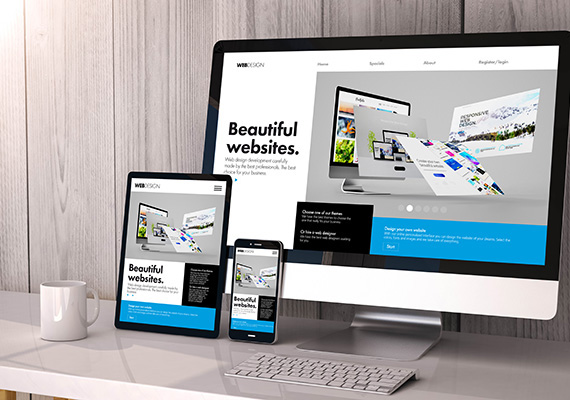 FREQUENTLY ASKED QUESTIONS
What Is The Importance Of Website Design And Development?
Website design and development serves to solve the problems of a website's visitors. Websites are designed to make visitors comfortable, easy, and as happy as possible. Web designers achieve this by making the website attractive to its users, clean in appearance, and easy for users to figure out how it works.   
Additionally, web designers must maintain compatibility with different platforms such as mobile devices or desktop computers. If not properly done, this can frustrate site visitors, which is why web designers need an understanding of user interface design best practices.  
What Is The Purpose And Goal Of The Website?
A website serves as a digital storefront to sell products and services; it can also serve as a blog to advertise and create awareness of those products and services. It could depend on the company, but a website will serve as a way to promote their brand and their products and services in a digital medium.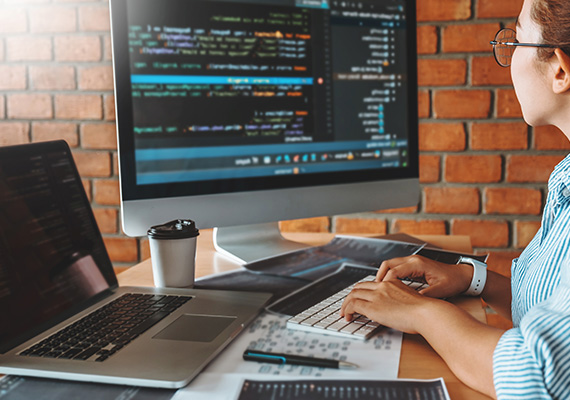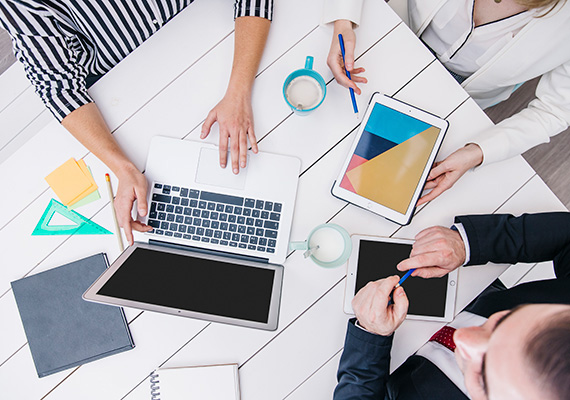 Tips To Ensure Your Website Design & SEO Is Done Right
Your website design is useless if your SEO is out of whack. Take these easy steps to ensure both your website design and SEO are perfect. It's time for you to take control of your website and brand!  
If you want your business, website, app, or individual content to reach a wider audience, you're going to need some great SEO strategies in place. But, be careful that you're not doing any harm to your site. Here are four simple tips to ensure that both your website design and SEO are on point:  
Want To Be Found Online? GoSEO Can Help You!